EN AQUEL MOMENTO, PARECÍA UNA BUENA IDEA...
Esta entrada podría ser no sólo larga, no sólo larguísima, sino directamente ETERNA. Sin embargo, por una cuestión de brevedad y de que me quiero tomar un té dentro de un ratito, simplemente apuntaremos unas cuantas malas, malas ideas...


El bolso con forma de cabeza: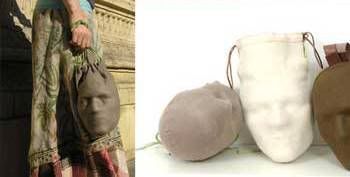 The Head Hand Bang is really an actual hand bag shaped like a head for the sole purpose of enabling females to experience a sense of girl power without the need for violence. It's not available commercially but I could easily see something like this work commercially.
Yo podría ver fácilmente:
1) Cómo la Policía se pone histérica.
2) Cómo los viandantes se ponen histéricos.
3) Cómo una pasa al siguiente nivel.

La casita de caramelo: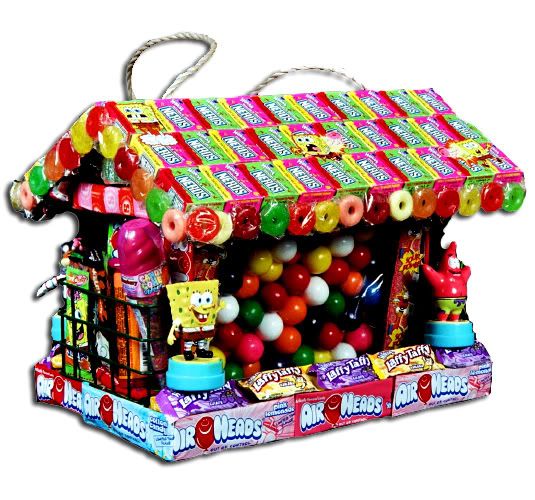 Se hacen por encargo en
Eye Candy
, y cuestan un buen dinero. Eso sí, se empieza comprando una casa de caramelo y se acaba en el horno, empujada por un par de críos gilipollas.
La niña perdidamente tonta que se quiso hacer la lista:
Teen swallows rude toothbrush | Metro.co.uk: "A Romanian teenager had to have emergency surgery after swallowing a toothbrush while she practised performing oral sex.

Andreea Vlad, 16, from Falticeni in eastern Romania, initially told doctors she had slipped and swallowed the seven inch toothbrush. But when medical staff carried out examinations they realised she had no scratches or cuts on her throat backing up her claim she had fallen.

When questioned further she admitted she and some friends had been watching a pornographic movie and that she had swallowed the brush afterwards while practicing the technique for oral sex and imitating the women in the film.

A spokesman for the county hospital in Suceava where she was treated said: 'This girl is very lucky. She did not suffer any internal damage because of the toothbrush, but things could have been much worse for her.'"
(Me mata, me mata de risa)